Feedback awards for 2021
News: Thursday 6 January 2022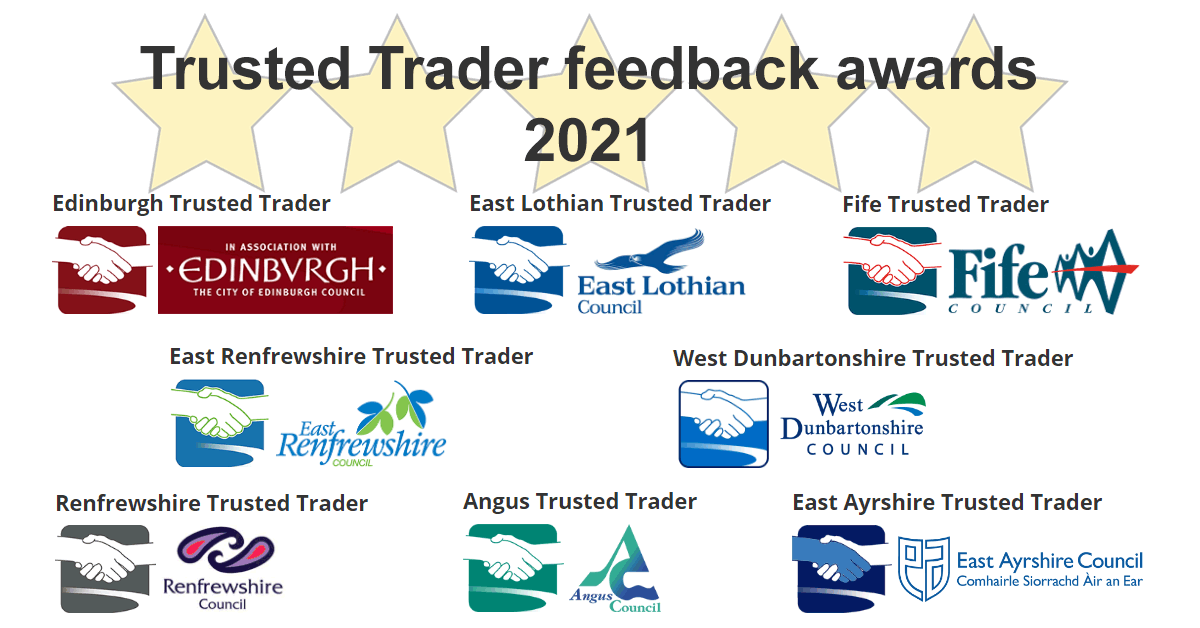 After another tough year of restrictions and challenging business conditions, it's nice to be able to give a shout-out to the members that generated the most positive feedback in 2021.
When looking at traders' reviews, some members may be unable to generate a lot of feedback purely due to the size of jobs they have and relatively fewer number of clients compared to other businesses, while some traders struggle more than others to generate feedback or encourage customers to leave a review.
Traders with the highest positive feedback during 2021
In no particular order, here is a list of the traders that have achieved the highest number of positive reviews during 2021 for their respective Trusted Trader Scheme.
The Trusted Trader who generated the most positive reviews across all the schemes, was Edinburgh member
Celsius Plumbing and Heating
. Well done to all of our members and in particular Celsius Plumbing and Heating.
A huge thank you to everyone who has reviewed a Trusted Trader over the last 12 months, and to those random 25% who had to put up with our admin team phoning up and verifying your review details. Hopefully, this should give reassurance that the 25,000 trader reviews are genuine, and encourage residents to search for traders with confidence.
If you have used a Trusted Trader recently and not left any feedback, then
leave them a review
. Feeding back your experience helps promote local businesses, as well as your local scheme to residents, neighbours, friends and family.