Why Edinburgh Trusted Traders stand out above the crowd
News Update: Friday 6 November 2015
Author: Steve Richardson, Trusted Directory Services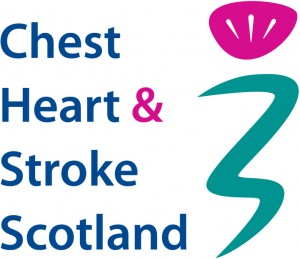 It's nice to be able to show the positive side to traders and counter some of the rogue trader perception and stereotype. One trader recently achieved this in a very humbling and generous fashion.
We now are receiving trader reviews on a daily basis as news of the Edinburgh Trusted Trader scheme spreads, but it was a review that arrived yesterday which led to us doing a bit of digging and unearthing an amazing story.
The Chest, Heart & Stroke Scotland charity (CHSS)
Earlier this year, the CHSS suffered a break-in at their Davidson's Mains charity shop. After being reported in the local press, Scott Miller, Managing Director of
Compass Roofing
decided to do something about it.
He was so annoyed that the shop had gotten broken in to, he sent his trades people around to secure the shop, repair the damage and to enhance the security to prevent any future break-in. Scott also arranged for an engineer to install an alarm system, picking up the tab, and is paying for an alarm monitoring solution.
Scott told us:
"I was disgusted to learn that a charity shop had been broken in to and I was keen to help as this particular charity is very special to me as my father suffered a stroke last year".
A spokesperson for the CHSS Davidson's Mains shop said:
"This was the third time we have had attempted break-ins. Scott at compass roofing and his team did an amazing job fixing our front door adding more locks to all external doors and arranging for us to get a fully installed alarm system. He footed the bill for all the cost, so no costs to the charity. Thanks to them we feel more secure. We cannot thank him enough".
This shows the calibre of traders that apply and are accepted on to the Edinburgh Trusted Trader scheme, and are serving Edinburgh residents.
Select the following link to learn more about the CHSS -
Chest Heart and Stroke Scotland
Giving feedback to Trusted Traders is important, so if you have used an Edinburgh Trusted Trader, please take two minutes and leave a review of their work -
Review a Trusted Trader
If you have a good news story about an Edinburgh Trusted Trader, or have any comments about this one, please let us know by filling in the
contact form
, or call us on 0333 444 0195.