15 year anniversary for Dundee Trusted Trader
News: Tuesday 10 March 2020
2020 is a year of celebration and milestones for the Trusted Trader scheme, as March 2020 is the 15th anniversary of Dundee Trusted Trader, the very first Trusted Trader Scheme.
For 15 years Trusted Trader has been providing trusted, vetted and reviewed tradespeople, not only to the residents of Dundee, but right across Scotland. 13 Scottish local authorities have followed the Dundee model and started their own Trusted Trader Schemes with more schemes being planned. There are nearly 1000 vetted Trusted Traders across Scotland with a steady stream of new applications.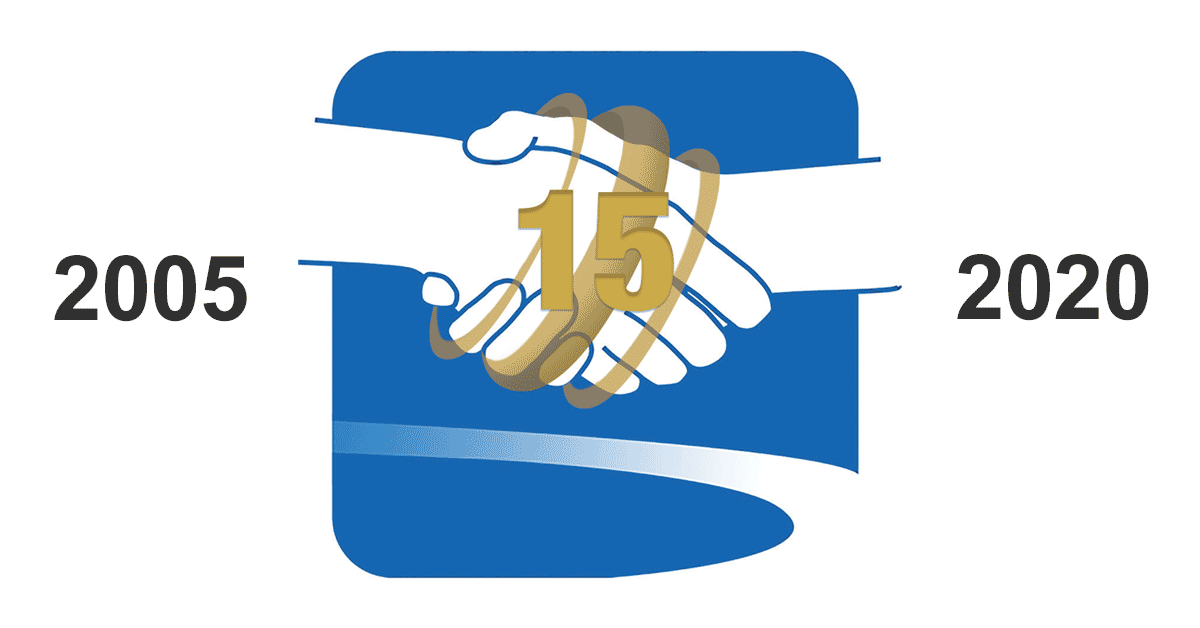 Trusted Trader was started by Dundee Council in 2005 with the mission to combat doorstep selling and cold calling. The heart of the scheme is the Code of Practice that businesses must agree to, which provides reassurance and protection to consumers.
"The Dundee Trusted Trader Code of Practice ensures the ethos and principles of the Trusted Trader Scheme are replicated and all the schemes regularly get together to share best practice and ensure the Trusted Trader brand remains a trusted force for consumers."
Raymond Lynch, Dundee Trading Standards Manager
Over the years Trusted Trader has seen the development of its recognised 'shaking hands' logo symbolising the partnership between traders and consumers. The majority of schemes use the same standard logo but adapt it to match their local colour scheme. This allows the familiarity and reassurance of the Trading Standards Trusted Trader brand but allows the scheme to be tailored to match local Council colours, giving confidence to local residents.
The former Trading Standards Manager for Dundee, Ken Daly who founded Trusted Trader, added the swirl to the bottom of the shaking hands logo to represent the River Tay sweeping round Dundee. But this has now become synonymous with the Trusted Trader logo across Scotland.
"After 15 years, Trusted Trader remains the de facto brand in local authority assured trader schemes. The confidence that comes from a strict vetting process, robust customer feedback, and built-in redress where things go wrong, can't be beaten and works for small businesses as well as the consumer."
Ken Daly – Trusted Trader founder and now SCOTSS National Coordinator
Becoming a Trusted Trader means agreeing to a gruelling vetting process. In 2019, around 23% of applications were unable to meet the requirements and were refused membership. So members can show their credentials with pride, and consumers can have confidence in a business when they see a Trusted Trader logo.
Each scheme is set up and managed by a local authority, following the Dundee Code of Practice, and may be hosted locally on a Council website or by a third party. But all Scottish local authority schemes, including Buy With Confidence and the Perth and Kinross Better Business Partnership can all be searched for from a single website provided by SCOTSS:
approvedtrader.scot

Trusted Trader Schemes
Below is a list of all the Scottish Trusted Trader Schemes, with links to the local websites if you would like to learn more.