Shut Out Scammers - Beat Doorstep Crime
News: Monday 15 April 2019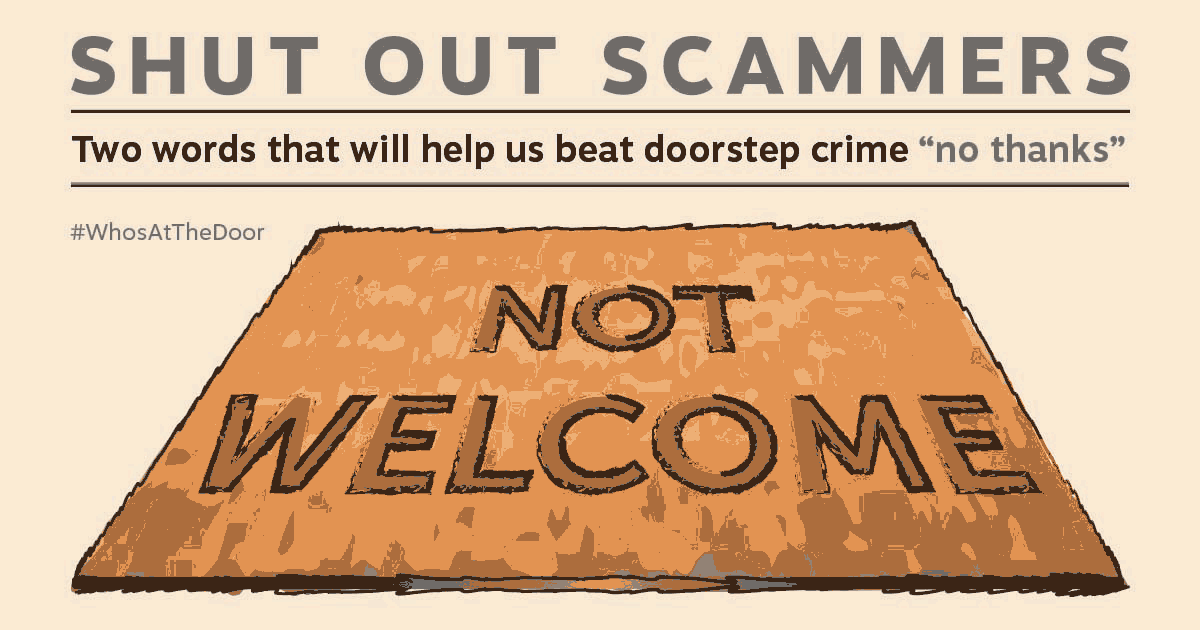 Doorstep crime is significantly underreported, often due to stigma where victims feel foolish or embarrassed about being deceived. The lack of reporting and intelligence provided to Police Scotland can result in offenders operating unchallenged. Doorstep crime can happen to
anyone
and you should come forward and report incidents without being embarrassed.
If you feel threatened, unsafe or suspicious of a caller, contact the police immediately on 999
If you see something suspicious in your area, or want more advice about doorstep crime, contact the police on 101. Try and take a note of vehicle details or registration numbers and descriptions of anyone suspicious
If you want to contact the police anonymously, you can contact the independent charity Crimestoppers on:
0800 555 111. You can also visit its website at www.crimestoppers-uk.org
If you need to know your consumer rights or want to report an issue to Trading Standards, then visit consumeradvice.scot or ring freephone: 0808 164 6000
Here is the advice from Police Scotland
Spread the message with your family, friends and neigbours.
Be alert, doorstep criminals are operating in your area
Be wary of cold callers at the door and on the phone, scammers can appear very legitimate
People who come to your door asking to carry out work aren't always what they seem
Two words that will help us beat doorstep crime "no thanks"
If in doubt keep them out – LOCK, STOP, CHAIN and CHECK

LOCK: keep front and back doors locked
STOP: Don't open the door until you have checked through a viewer or window to see who is there
CHAIN: Use a door chain or bar
CHECK: only let callers in if they have an appointment and you have confirmed they are genuine

Call the published number on the internet for their company or service to check if they are legitimate
Do not use the telephone number provided by the caller
Don't commission work on the doorstep, get expert opinions and quote
Only let callers in if they have an appointment and you have confirmed they are genuine
IF IN DOUBT, KEEP THEM OUT!
If you are looking for reputable Tradespeople, see if there is a
Trading Standards Trusted Trader Scheme
operating in your area, or follow this link to Citizens Advice Scotland:
Finding a trustworthy trader
.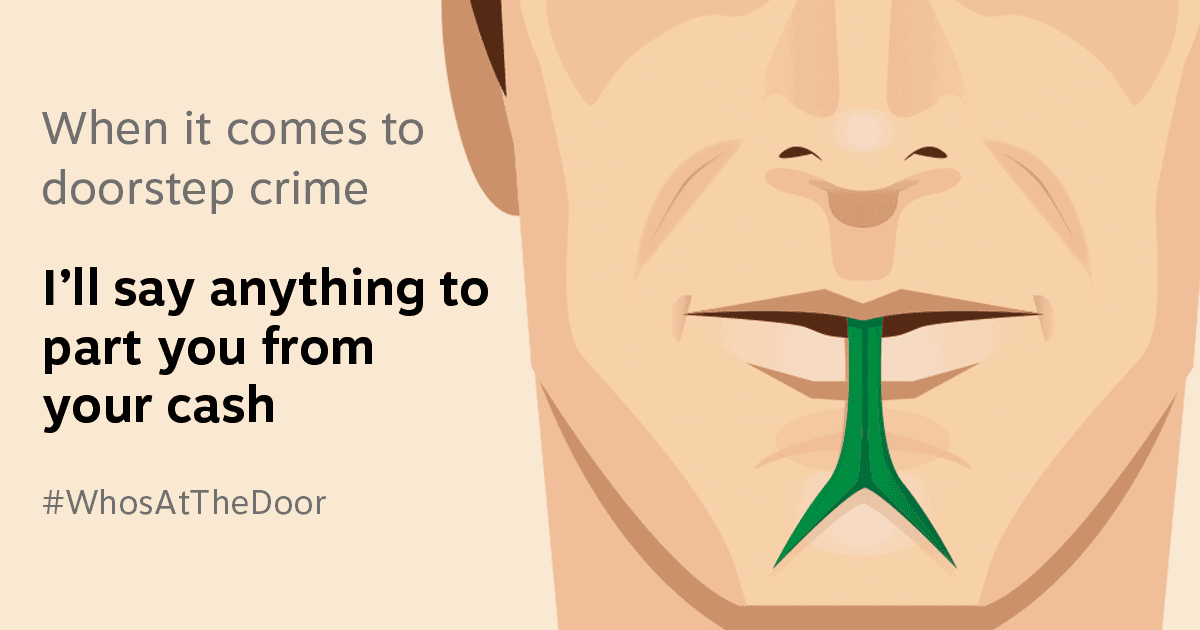 Please feel free to share this article to anyone who would find this information useful.