Protect yourself from doorstep crime and rogue traders
News: Friday 11 June 2021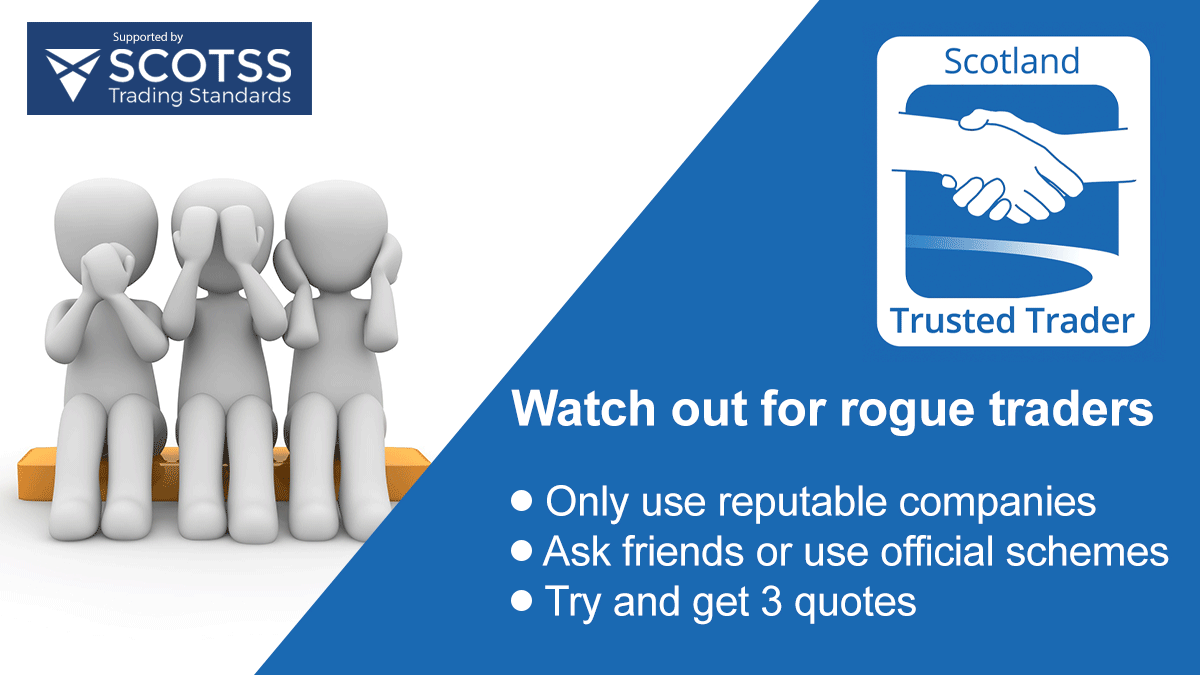 Be aware
of the risks of scams and doorstep or rogue traders. Help us educate your friends, family and neighbours.
If anyone knocks on your front door claiming you need work doing to your house, tell them
"No Thanks"
. Rogue traders will look and sound very convincing, and typically target the more elderly and vulnerable.
"Educate your friends, family and neighbours"
When you need any work doing:
Only use a reputable trader or company you trust.
Ask friends for recommendations, or use official schemes such as:
approvedtrader.scot or trustedtrader.scot
Wherever possible, try and get 3 different quotes.
Vetted traders across Scotland
More than half of Scotland's local authorities now operate a trusted trader or other approved trader scheme through their Trading Standards service. All of the members from these different types of schemes are displayed on the SCOTSS Trading Standards portal,
approvedtrader.scot
Businesses can't join approvedtrader directly, they need to apply and be accepted on their local Trading Standards scheme, such as
Trusted Trader
. Their details are then automatically displayed on the
approvedtrader
portal.
See if there are any Trading Standards vetted businesses in your
local area
.
If you need help or advice about doorstep crime and bogus callers
or are concerned you may have been scammed, see the links below:
As Police Scotland advise:
"If you're not sure, don't answer the door"
Please share this article to anyone who would find this information useful.