SCOTSS Approved Trader
News: Friday 01 April 2022

approvedtrader.scot
is a web portal owned and managed by the Society of Chief Officers of Trading Standards in Scotland (SCOTSS), who represent Scotland's 31 trading standards teams. Its purpose is to bring together all the different local authority and trading standards trader schemes across Scotland.
The Approved Trader web portal provides a simple postcode search to signpost consumers to their nearest local authority vetted trader.
The SCOTSS Approved Trader scheme
Although there are currently 17 local authority trader schemes across Scotland, with others being planned, there are still many areas that are unable to support one, or the geography doesn't make such a scheme viable. This means a lot of reputable small businesses are being excluded from being recognised, simply because they don't have access to an official local authority trader scheme. The new SCOTSS scheme addresses this issue and covers any area not currently supported.
SCOTSS spokesperson
"The premise of Approved Trader is to provide a portal to reputable businesses for the benefit of consumers across Scotland. The SCOTSS Approved Trader scheme now means eligible businesses can join from anywhere across Scotland, where there isn't already an official local authority trader scheme."
Requirements and how to apply
The requirements to become a local authority approved or vetted trader can vary depending on which scheme you would like to join. The standard criteria is to be based in Scotland and have at least six months clean trading history. Unfortunately, schemes are unable to accept applications from food and drink related businesses.
To find your nearest scheme, visit the
Approved Trader
website and enter your postcode. You will then be provided with a direct link to that scheme for more information. If you do not have a local scheme, then you will be invited to join the SCOTSS Approved Trader scheme.
Help us combat doorstep crime and rogue traders, whilst gaining credibility and recognition for your business. Become an Approved Trader and join your
local authority trader scheme
.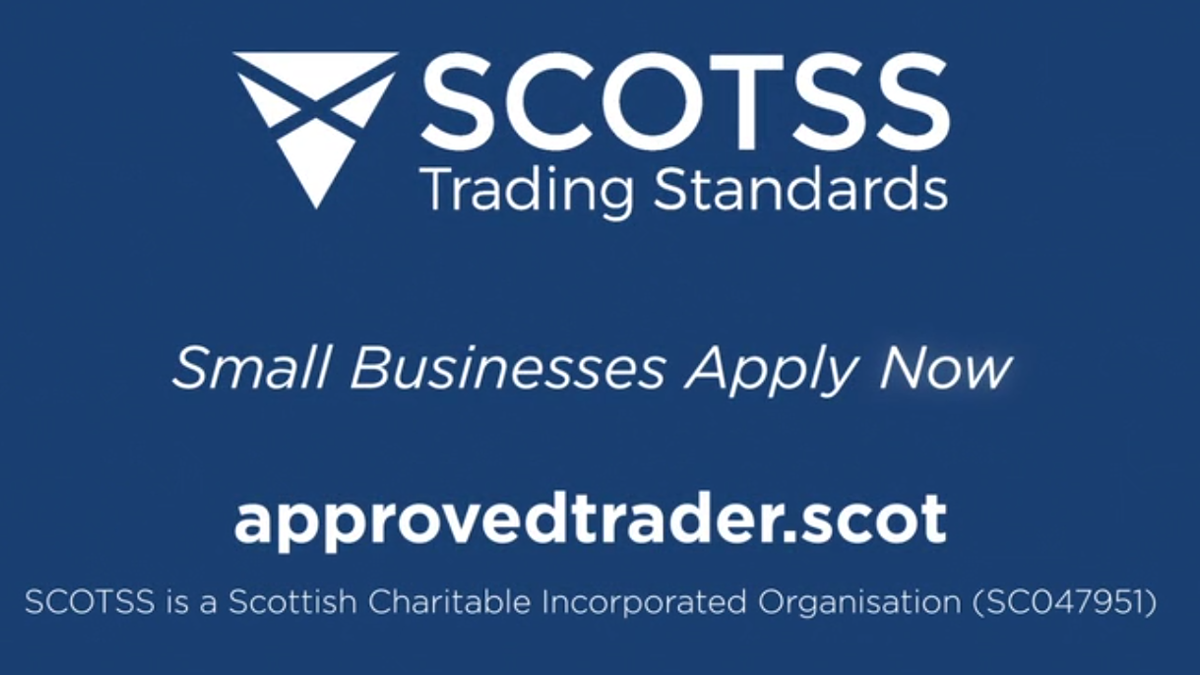 Please forward this to anyone who will find it useful.