Fife Trusted Trader joins trustedtrader.scot
News: Sunday 1 April 2018
On 1st April the Fife Trusted Trader scheme relaunched on the trustedtrader.scot platform:
www.trustedtrader.scot/Fife/
The Fife Trusted Trader scheme was originally launched in January 2011 and the primary aims of the scheme are to:
increase consumer confidence
protect residents from doorstep crime
promote and support good business practice.
The trustedtrader.scot platform was originally set up to host the Edinburgh Trusted Trader scheme and has now been expanded to include other schemes. This brings the benefits and cost savings of a centrally managed website whilst maintaining individual scheme independence and local Trading Standards support.
Reviews
Our long term members have all collected feedback on the previous platform, and although we are not able to reproduce those reviews, we have highlighted how long each member has been with the scheme so that you can see the length of time that they have been committed members of the Fife Trusted Trader scheme.
Moving forward any new reviews will be added as normal and a trader's five-star score will be based on these new reviews.
Trader page information
Trusted Traders now have a dedicated page to promote their services and show examples of work, as well as display reviews. Residents can easily contact traders via secure website contact forms or on the phone. Residents can also leave electronic feedback for a trader, via an easy to use online form. But traders can still issue and utilise paper copies of the review forms and prepaid envelopes for those customers that prefer this method of leaving a review
New Trusted Trader consumer line
Fife residents now also have access to a Trusted Trader consumer helpline:
01592 582 710
. This is aimed at those with little or no access to a computer, so if you call this number, an operator will help you find a Trusted Trader. Please pass this onto any members of your family or the community who you think would find it beneficial.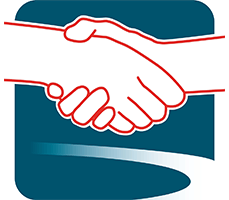 "Welcome to the new look Fife Trusted Trader scheme. We are combining the proud scheme history and professionalism of its members, with the modern purpose-built website and expertise of Trusted Directory Services. Along with the Ombudsman Services who provide impartial adjudication for major disputes between consumer and trader, I am confident we now have the right framework and partners in place to take the scheme to new heights.

Together we will continue to deliver the first-class service Fife residents have come to expect from our pool of vetted and highly rated Trusted Traders for many years to come."
Dawn Adamson
Trading Standards Service Manager
About Fife Trusted Trader
Fife Trusted Trader is a collaboration between Fife Council, Fife Trading Standards, Ombudsman Services and Trusted Directory Services (TDS).
The Council back and oversee the scheme, with the vetting process carried out by Trading Standards' Officers. Trading Standards also ensure traders adhere to the Code of Practice and will intervene in disputes when required.
Ombudsman Services allows impartial adjudication when a dispute arises between consumer and business and can be settled outside of court. TDS is responsible for scheme administration, customer service and website support.
To learn more about the scheme or enquire about joining, please visit:
www.trustedtrader.scot/Fife/