Fife Flyers Ice Hockey Club Sponsorship
News: Wednesday 06 November 2019
Fife Trading Standards are excited to announce that they are helping promote the Fife Trusted Trader Scheme by sponsoring the Fife Flyers ice hockey team.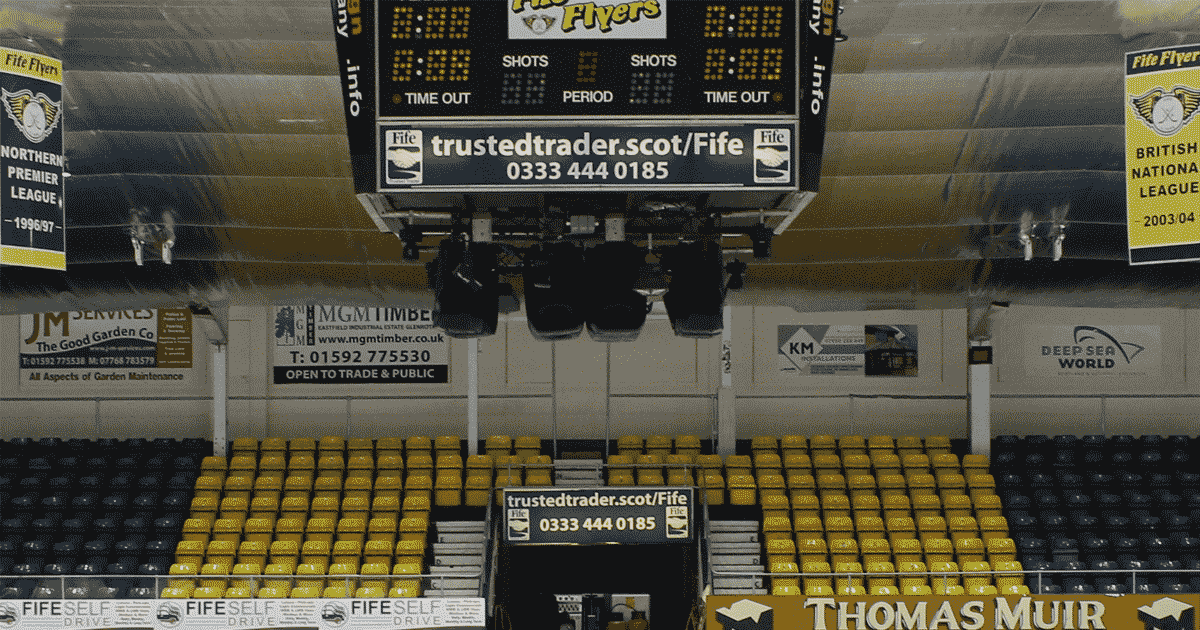 Always in the public eye and focal point to any event within the arena, the Fife Trusted Trader Scheme logo and branding will be seen in key areas such as the Zamboni entrance (Illuminated Board), at each side of team benches and all four sides of the arena clock. The arena clock in particular is widely shared on social media during events as well as being seen on television. The sponsorship will continue until mid August 2020.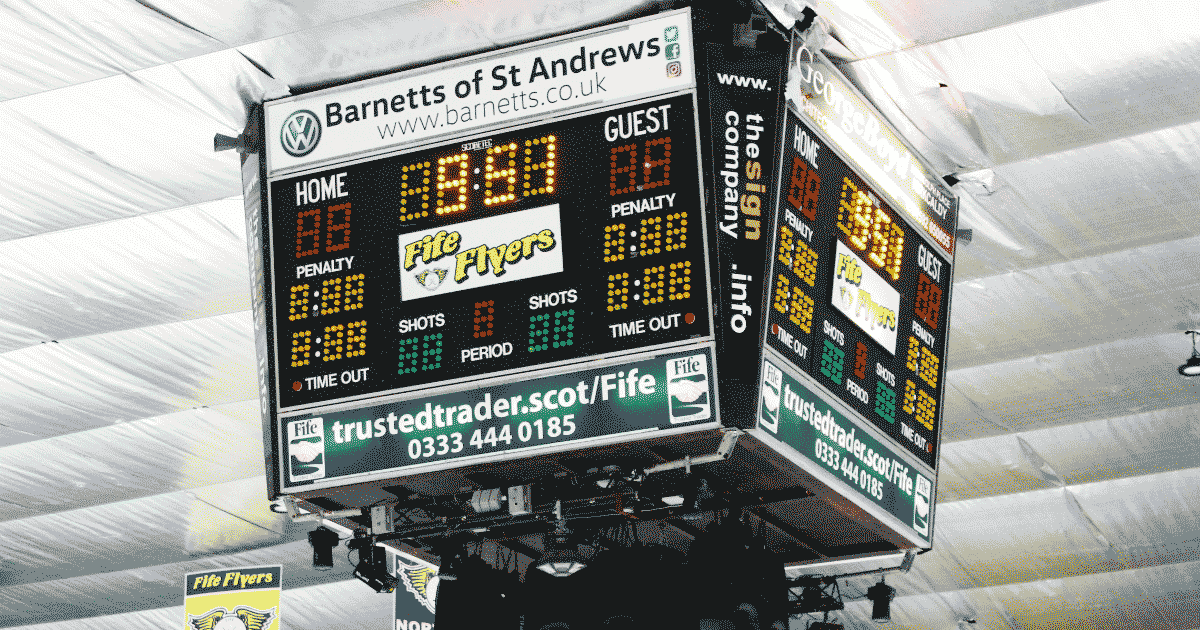 Ice hockey is a popular sport in Fife and the Fife Flyers are the oldest professional ice hockey club in the UK, established in 1938. The Flyers play their home games at Fife Ice Arena in Kirkcaldy which has a capacity of just over 3000.
It is also a venue for public skating, figure skating, speed skating, curling and ice shows. The arena has also hosted concerts, boxing, wrestling, motorcycle ice speedway and other events such as dog shows.
You can learn more about the Fife Flyers or see upcoming fixtures and view results by going to
www.fifeflyers.co.uk
Established in 2011, the Fife Trusted Trader scheme is a local business partnership which aims to:
increase consumer confidence
promote good practice within local businesses
help prevent doorstep crime.
It is the only official trader scheme in Fife that is Council backed, fully vetted by Trading Standards and supported by Police Scotland.