Calling all trusted traders in Edinburgh
Press Release: Thursday 15 January 2015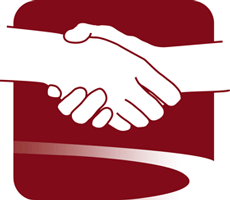 Calling all traders – a secure online public directory of contractors is being launched in the Capital.
The Trusted Trader scheme is being set up by in response to demand for a "go-to" list of reputable businesses when people need work or repairs carried out.
There is potential for the scheme to reach more than 225,000 households and members will be able to use the Trusted Trader scheme logo on materials and vehicles.
It will be open to all trades – with the exception of the food industry. Membership of the scheme, which is set to start in summer 2015 once a list has been established, will cost £200 (plus VAT) each per year. Each applicant will be checked and vetted by the Council's Trading Standards team to ensure compatibility with the principles of the scheme.
Customers will be invited to review and rate any work or services provided by scheme members, all reviews will be available to read online. This will allow members to build reputations and allow the public to choose appropriate traders based on performance and competency.
The service will include a dispute resolution process should there be disagreement between customers and member businesses.
Similar schemes are already operating successfully across the UK and have been well received by the public and traders.
Edinburgh's scheme is being set up after a public consultation found that one of the barriers to home owners organising shared repairs in common areas is that they don't know how to find a trustworthy trader.
Community Safety Leader Councillor Cammy Day said: "The Council is keen to support small businesses through the Trusted Trader scheme, which will give them enhanced visibility and recognition within Edinburgh and beyond.
"We hope that by signing up they will enjoy increased customer confidence and recognition and we look forward to welcoming them to the scheme."
Notes to editors.
Trusted Trader scheme is a local business partnership which aims to:
increase consumer confidence;
promote good practice within local businesses.