Victoria Driveways and Landscapes Ltd





4.8

out of

5

based on

184
reviews and feedback
Trusted Trader since 2013
Victoria Driveways and Landscapes Ltd
Woods Side, Warlock Road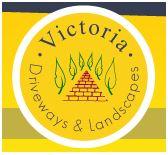 Bridge of Weir

PA11 3PZ

01505 614240
07828 302 680
Trader Categories and Services
Driveway Paving & Driveway Contractors
,
Landscape & Gardening
,
Landscaping Contractors
,
Block Paving
,
Garden Walls
,
Drainage Contractors
,
Artificial Grass
,
Retaining Walls
,
Stonework
,
Stone Wall Building
,
Stone Wall Repairs
,
Natural Paving
,
Gardening Services
,
Garden Design
Business Information
Specialists in landscape construction and driveway installation.

Formed in 2009 by Graham Brown (director) all staff are in-house trained, CSCS registered and SBATC (Scottish Building Apprenticeship & Training Council) qualified.

Routine projects include driveway installation, garden / landscape construction, makeovers, patios, ground works, drainage solutions, walls / retaining walls, access ramps & rails, fences and grounds maintenance.

Based in Bridge of Weir, we serve Renfrewshire and central Scotland. Please use our contact form or give us a ring if you would like to get in touch or have a quote.
Trader Map Location
Reviews and Feedback





4.8

out of

5

based on

184
reviews.
Order by:





1st September 2021
Value of Products/Services or Work Performed: £5001 - £25,000
Ratings
Review Comments
5 star service. Great team on site. Always prompt. Always cleaned up each day. Work quality excellent. Materials used, recommendations and advice all impartial and glad we followed. Finished landscaping and layout was way better than what we had designed, glad we followed the advice. Not the cheapest but quality and workmanship and finished on time and to budget, worth that little bit more.
Previous reviews were displayed on the Renfrewshire Council website