Victoria Driveways and Landscapes Ltd





4.8

out of

5

based on

165
reviews and feedback
Trusted Trader since 2013
Victoria Driveways and Landscapes Ltd
Woods Side, Warlock Road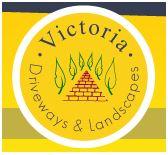 Bridge of Weir

PA11 3PZ

01505 614240
07828 302 680
Trader Categories and Services
Driveway Paving & Driveway Contractors
,
Landscape & Gardening
,
Landscaping Contractors
,
Block Paving
,
Garden Walls
,
Drainage Contractors
,
Artificial Grass
,
Retaining Walls
,
Stonework
,
Stone Wall Building
,
Stone Wall Repairs
,
Natural Paving
,
Gardening Services
,
Garden Design
Business Information
Specialists in landscape construction and driveway installation.

Formed in 2009 by Graham Brown (director) all staff are in-house trained, CSCS registered and SBATC (Scottish Building Apprenticeship & Training Council) qualified.

Routine projects include driveway installation, garden / landscape construction, makeovers, patios, ground works, drainage solutions, walls / retaining walls, access ramps & rails, fences and grounds maintenance.

Based in Bridge of Weir, we serve Renfrewshire and central Scotland. Please use our contact form or give us a ring if you would like to get in touch or have a quote.
Trader Map Location
Reviews and Feedback





4.8

out of

5

based on

165
reviews.
Order by:





3rd May 2020
Value of Products/Services or Work Performed: £5001 - £25,000
Ratings
Review Comments
Old patio at rear of house was suffering from loose slabs and erosion. Retaining wall cracking.The whole lot was dug up and removed by hand (quite restricted access).
All rubble & debris barrowed into large bags on driveway so very little mess.
Thick new base with crushed granite, cement etc laid and compacted. Decorative stone as recommended by Graham was laid. It was a big job, with 5 men for 5.5 days but they barely even stopped for a cup of tea.
Superb end result : everybody who sees it is impressed. I'd recommend this team to anyone who appreciates a professional tidy job.
John Scott






22nd June 2020
Value of Products/Services or Work Performed: £1001 - £5000
Ratings
Review Comments
Workmanship was to a very high standard with very good attention to detail. I was kept informed of progress on a regular basis.
Ian Sinclair

Previous reviews were displayed on the Renfrewshire Council website