Case Study - S and W Property Solutions Edinburgh
Thursday 23 January 2020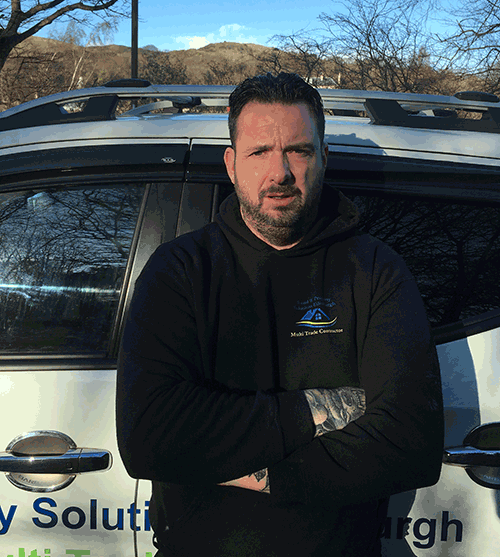 10 years in the industry has seen Stephen and Wendy Anderson grow their former handyman business into a much larger entity that tackles everything from large landscaping and roofing to building works.
Although their business was in good shape, they decided to join Trusted Trader and take advantage of the credibility that it offers, as
"Visitors to the website know that all the Traders on there are good quality and have been thoroughly vetted"
.
Even after only a year, Stephen and Wendy were delighted with the impact that it has had on their business:
"Due to the volume of work generated by Trusted Trader, we are now looking to take on another member of staff"
.
"Around 25%-30% of my business is now generated through the scheme"
S and W Property Solutions Edinburgh have fully embraced the scheme and are displaying scheme logos on their vehicles as well as contacting the dedicated Admin Team whenever needed. In terms of a new Trader's first few months on the scheme, S & W's experience could not have been better.
Stephen and Wendy's advice to anyone who is not currently a Trusted Trader?
"You must give it a try. This was one of S and W Property Solutions Edinburgh's best marketing decisions"
.
Stephen and Wendy Anderson
S and W Property Solutions Edinburgh