Case Study - Lumen Electrical Services Ltd
Tuesday 25 September 2018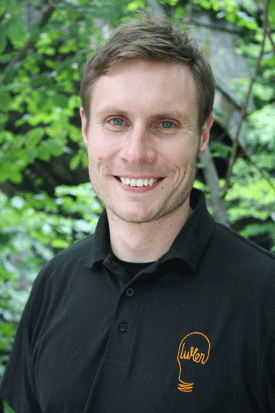 Lumen Electrical Services Ltd is owned by Andrew Walker and was founded in 2015 after hearing from countless Edinburgh residents that
"It's near impossible to find a reliable sparky in this town!"
With that being the main reason for Andrew starting his business, his main reason for joining the Trusted Trader Scheme was simple:
"Unlike many other trade associations and membership schemes, Edinburgh Trusted Trader is quite exclusive and only accepts good quality, reliable tradespeople. I think it is for this reason that the scheme is held in high regard with customers and why I made the decision to join."
Here at Trusted Trader, we know that the vetting process applicants go through is quite rigorous, but as Andrew succinctly puts it;
"The scheme sorts the wheat from the chaff"
, thus giving the general public reassurance that their traders can be trusted to
"…do what they say they will, when they say they will and for the price they say they will."
Andrew is currently growing his workforce to help him with the work he receives from the scheme.
"I'm in the process of recruiting both a full-time electrician and apprentice - something which can be directly attributed the company's success as part of the Trusted Trader Scheme."
"The scheme provides us with a steady flow of good quality, discerning customers"
In addition, membership to the scheme grants Lumen Electrical Services to use the Trusted Trader logo on their own marketing materials, and Andrew was keen to do so;
"I was quick to show my pride of being part of the scheme - with stickers on my van, embroidery on my workwear, logos on my emails - anywhere and everywhere I could!"
When asked to sum up his experience of the Trusted Trader Scheme, Andrew has been pleased with the credibility that his customers see from Trusted Trader membership, and we were delighted to be told that
"Joining the Edinburgh Trusted Trader Scheme has been one of the best decisions I have made as a business owner."
Andrew Walker
Lumen Electrical Services Ltd