Edinburgh Trusted Trader is officially 12 months old
News Update: Wednesday 15 June 2016
Author: Tom Howorth, Trading Standards Officer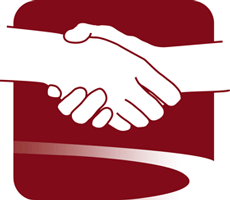 The Edinburgh Trusted Trader scheme has been officially live for 12 months. I would like to say a big thank you to all of the Edinburgh Trusted Traders on behalf of Trading Standards and support staff for your hard work, professionalism, and patience while we established this scheme.
We have had some great feedback and support from residents and I hope members have found the scheme beneficial and a positive way to market and promote your business. I look forward to watching the scheme go from strength to strength.
What a great year we have had, here are some highlights:
43,000 website visitors
182,000 website page views
94 live Trusted Traders, and another 29 going through the vetting process
1,200 trader reviews have been published
nearly 700 trader contact form work requests (since this data first started getting captured in September 2015)
151 trader contact form work requests last month!
74 trader requests from the consumer helpline in May.
T&C's amendment
After a successful first year of operation, we have revised the terms and conditions of Trusted Trader. This is to take account of scheme developments over the course of the year. The new terms will come into effect on 15th July 2016 and you can see them by visiting the
Code of Practice
page. If you want to see specifically what has changed, then you can view a document with tracked changes in our
archive
.
If you do not agree to the new terms, please
contact us
to discuss. If you decide to cancel your membership due to the change in terms, you will receive a refund of the unused portion of your annual subscription.
Opportunity to work with Council's grants and adaptations team
Edinburgh Trusted Trader is working with 's adaptations grants team to offer local residents reliable, competent, trusted traders to carry out adaptation work to people's homes.
Work often includes installation of wet-floor shower rooms or wheelchair ramp installation. Residents with special needs apply to the Council for a grant for this work and then invite traders of their choice to quote to carry it out.
The Council's Housing Property team, that administer the grants for adaptations for the disabled, are keen to support new traders carrying out this work to ensure it is done right first time. If you are interested in this kind of work, please contact
The Council's Housing Property team
for advice on what it entails, or call 0131 529 7027. Information about the grants scheme can be found here:
Adapting your home
.
Contact us
if you decide to offer this work so we can help you maximise your Trusted Trader profile and help local residents find you when looking for work to be done.
That just leaves me to say keep up the good work and I look forward to seeing what the next 12 months brings.