Celsius Windows Ltd





4.9

out of

5

based on

142
reviews and feedback
Trusted Trader since 2018
Celsius Windows Ltd
4b West Telferton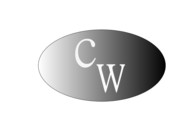 Edinburgh

EH7 6UL

0131 657 4491
Business Information
Celsius Windows was first established in 2009, but collectively we have over 30 years of experience in the double glazing industry. We understand the importance of offering our customers exceptionally high standards combined with high quality windows and doors that offer many years of reliable performance in both good looks, operability and security.

With our unrivalled knowledge and experience in all things UPVC, you can trust us to deliver on quality, price and expert workmanship.
Trader Map Location
Videos
Celsius Windows
Reviews and Feedback





4.9

out of

5

based on

142
reviews.
Order by:





25th January 2018
Value of Products/Services or Work Performed: £1001 - £5000
Ratings
Review Comments
We heard of this trader through a friend who had his flat windows replaced after seeing them in action with another flat owner in the same block. We requested a quotation which we were satisfied with and placed the order. We were informed as to a time scale which was confirmed and the staff turned up on time. The work was carried out within the timescale and the house was left tidy at the end of each day. All redundant/removed materials were removed promptly. One window was salvaged and re-used elsewhere, albeit outwith the original contract. The usual snagging works were dealt with expeditiously and even some minor "repairs" carried out following the replacing of the kitchen. We subsequently used them in another property and were equally satisfied as, in that case, we gave them a key and left them to it. No problems.


John Cory






24th January 2018
Value of Products/Services or Work Performed: £5001 - £25,000
Ratings
Review Comments
Celsius provided the best quote after having 4 suppliers round to inspect site, they worked as promised, leaving no mess and they delivered exactly what was offered. I couldn't be happier with the service, the guys were really great. Recommend 100%
Mark Jones